Unless stated otherwise, all pictures are from Wikipedia.
2015 has come and gone, and I think it'll be remembered as a mixed year. Sure, we got some truly great games, but many big name releases fell flat or failed to meet some basic expectations. For every Splatoon, there was a Star Wars Battlefront. Fortunately, 2016 is shaping up to be much better. With tons of big names like Street Fighter and Uncharted, as well as new IPs like Battleborn and Horizon Zero Dawn, 2016 is looking to have some massive payoff. This list is dedicated to the ten games I'm looking forward to the most. Keep in mind, this is my opinion, and you won't be seeing a ton of big name games on here. With that said, let's get started.
Note: All release dates are for the North American releases.
Release Date
: February 16
I know I'm in the minority here, but I really enjoyed Project X Zone. True, it had many problems, but I thought it was an entertaining love letter to hardcore fans of Bamco, Capcom, and Sega. So of course I'm looking forward to the sequel. PXZ2 is shaping up to be bigger and badder than its predecessor, bringing characters such as Vergil (Devil May Cry), Phoenix Wright (Ace Attorney), Axel (Streets of Rage), and even several Nintendo characters. On top of that, the game is going to feature customization options for both paired and solo units, as well as a shop that can be accessed in between battles. The game looks like a major improvement from the last one, but still retains that "love letter" type feel, which makes a winner in my book.
#9: Digimon Story- Cyber Sleuth
Platforms
: PlayStation 4, PlayStation Vita
I only have a passing familiarity with Digimon, but I really admire the franchise's creative spirit and Energizer-like like ability to remain active. However, I adore both Digimon Dawn/Dusk and Digimon World 3, so I'm really excited to see a full fledged Digimon adventure coming to the west. I'm not expecting much from the story, but just the fact that the game comes packing traditional dungeon crawling Digimon goodness makes me happy. It also helps that it's a turn-based RPG in an era where they are few and far between. This game may not be at the top of my wishlist, but it's near the top of the games I'm getting when I get my hands on a PS4.
Publisher
: Playtonic Games, Team17
Platforms
: Windows, OS X, Linux, PlayStation 4, Xbox One, Wii U
Banjo-Kazooie is one of my favorite games of all time. It has a sense of pure fun that few platformers have matched. So I'm really looking forward to Banjo's spiritual successor coming from the same people who made the original: Yooka-Laylee. This game looks every bit as fun as Banjo-Kazooie, which is great news in and of itself. With vibrant colors and delightfully silly designs, it looks to be every bit as wacky and fun as the adventures of the bear and the bird. It's also a 3D platformer in an era where they have all but died out. Yooka-Laylee is looking to be a nostalgic, cartoonishly good fun, and I hope it paves the way to a new wave of 3D platformers for the future.
Star Fox Zero is one of several games that was slated for 2015 that got pushed back a year. And while I was disappointed when Star Fox Zero was delayed, my excitement for the game has not waned. A return to the vehicle based shoot-em-up action is exactly what Star Fox needed. And yes, the graphics leave a lot to be desired, but the improvements made to the fluidity of gameplay as well as the number of enemies present. Not to mention that the various vehicles and their alternate forms all look very fun to play as. Star Fox Zero looks like a much needed update in a series that's been MIA for far too long, and I anticipate its return.
You know what's cool? Samurais. You know what else is cool? Dark Souls-style, brutally hard combat. Put them together and you get Ni-Oh. Taking cues from both the Onimusha series and the Souls franchise, Ni-Oh is a dark and brutal action RPG set in 16th century Japan. Staring a mix-raced samurai, you slice your way through enemies in flashy, savage ways with the various weapons and spells at your disposal. With a great visual style and rewarding-looking combat, this game both panders to my inner weeaboo and my thirst for a stylish and hard hack and slash. This is my number three reason I'm getting a PS4 in 2016.
#5: Mario and Luigi- Paper Jam
The Mario and Luigi series is home to games with a boatload of charm and addicting gameplay. Its games are usually fantastic, and I look forward to every new installment. Paper Jam is no exception, but this time the new gimmick has me really excited. In this installment, the legendary brothers team up with Mario's 2D counterpart from the Paper Mario series. A crossover between the two big Mario RPG franchises alone is great enough, but the game actively tries to tie in elements of both series in both its combat and puzzles. This looks to be the best Mario and Luigi game yet, as it's brimming with the series' charm as well as its great concept.
Platforms
: Windows, PlayStation 4, Xbox One
Battleborn was originally slated for 2015, and I was disappointed to learn that it had to be pushed back. However, after viewing several gameplay videos, my excitement for the game has not waned in the slightest. Battleborn looks to be every bit as outlandish and intense as the Borderlands games. Bursting with action and personality, this MOBA-like shooter looks to be some of the most fun you can have with a multiplayer driven game. This game is my number two reason I'm getting a PS4 in 2016 thanks to its hectic and colorful fun, and I look forward to dishing out punishment as Caldarius and Benedict.
#3: Dragon Quest VII and VIII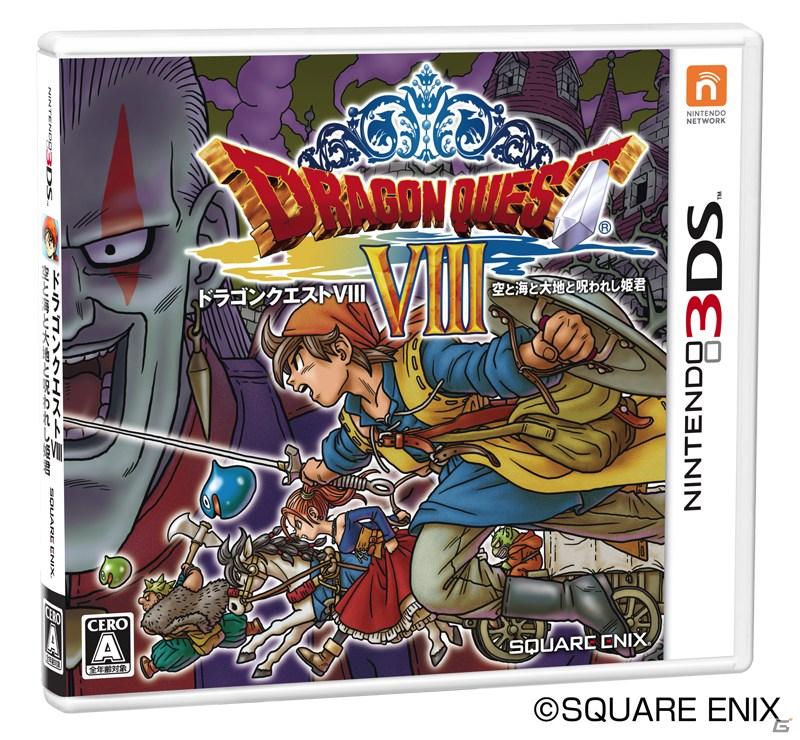 Source: Nintendo Everything
Publisher
: Square Enix/Nintendo
For the longest time, it appeared certain that the Dragon Quest remakes would never make it to the west. And now that they are, I cannot wait. Not only has VII gotten a much needed graphical facelift, but tons of new content was added to VIII, including two new party members. Both games bring classic Dragon Quest titles to the 3DS, promising huge adventures to carry with you wherever you go. As a Dragon Quest fan, it makes me very happy to see two magnificent titles finally come to the west, and I can't wait to experience them again.
Release Date
: February 19
Fire Emblem is one of my favorite franchises, and I am ecstatic that Fates is finally coming to the west in early 2016. Fates involves a branching storyline, where you can either side with the Japanese-influenced Hoshido in Birthright or the European-influenced Nohr in Conquest. Each side offers a unique experience. For example, Birthright includes a world map and chances to engage with wandering armies, and Conquest have stronger enemies to fight. Top that off with vastly improved combat animations, and you have a game I plan on getting the moment it comes out.
Publisher
: Sony Computer Entertainment
Much like Star Fox and Battleborn, I was disappointed when Ratchet and Clank was delayed. However, after seeing new gameplay videos, I can say with certainty that no other game in 2016 can distract me from this game. It has everything that makes the series as great as it is, and looks gorgeous to boot. It has the same great weaponry the series is known for, and I am very interested in where the creator's will go with this new universe. Ratchet and Clank is hands down my most anticipated title for 2016, both because I'm a huge fan of the franchise, and because what they've shown me has truly impressed me.